New Mexico photography workshop
Lynn Radeka and Jerry Sheridan
November 16 - 20, 2023. For traditional and digital photographers of any experience level
Registration below
Shiprock and Storm, NM. Copyright © Lynn Radeka
NEW MEXICO! A land of grand vistas, ancient dwellings, fantastic ghost towns, historic churches and some of the world's most unusual and photogenic scenery. Join Photographers Lynn Radeka and Jerry Sheridan on this third year for this popular workshop where we will explore and photograph some of the American West's most iconic locations and seldom-visited places. From the beautiful New Mexico churches and missions, to photogenic lava, eroded sandstone details and ancient Indian Petroglyphs. Classic New Mexico architecture, colorful backroads and centuries old churches will highlight the purely New Mexican experience.
Our basic itinerary begins east of Albuquerque on old route 66. From there we head north on the famous Turquoise Trail and photograph the semi-ghosts of Golden, Madrid and Cerillos, photogenic towns with colorful and historic churches and unusual graveyards which provided the locations for several western movies. Santa Fe, with it's world-renowned architecture including historic churches and colorful backroads, is next. After that we travel along the "high road to Taos", including the historic and highly photogenic missions and churches of old New Mexico including Chimayo, Las Trampas and Taos - locations frequently visited and photographed by Ansel Adams.
Driving down from Taos brings us through Georgia O'Keefe country and Bandalier National Monument. A visit to a well preserved living history pueblo, then, time permitting, Petroglyph National Monument on the outskirts of Albuquerque.
Black Cross, 1978. Las Trampas, NM.
Copyright © Lynn Radeka.

This workshop is open to all photographers whether shooting large or small format black and white or color, traditional or digital, of any experience level. Meals are not included in this workshop. Please inquire about any special concerns or limitations. Nearby hotel and motel accommodations are available within an hour's drive from each day's locations. A list of accommodations will be emailed to everyone.
For large format film photographers, Lynn will offer any guidance you desire. Contrast masking (for photographers shooting film) will be discussed as well as other traditional developing/printing methods such as the Ansel Adams Zone System. Jerry Sheridan will be discussing the BTZS system. Fred Newman has graciously offered his help after the workshop for those interested in BTZS techniques of exposure and development including testing. Digital photographers will enjoy the array of interesting software programs and techniques we may be demonstrating as well, including focus stacking for extreme depth of field and HDR for controlling extreme contrast. More importantly, the workshop flow will be largely determined by the needs and desires of the workshop participants, ensuring a very enjoyable experience for everyone.
Lynn will be handing out durable viewing cards (an aid in visualizing compositions) to those shooting large format film. He will be assisting attendees in obtaining the best exposures and white balance settings using RAW format for those photographers shooting digital, and zone system methods, previsualization, exposure, development, view camera controls and selection of filters to those photographers shooting traditional large format.
Tag-alongs are not allowed on this workshop except for spouses which are required to be self-sufficient. This workshop is limited to eight paid participants. Please see the signup details below.
This workshop is proudly sponsored by the
View Camera Store - for large format film photographers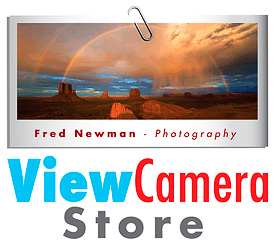 Boulder Caps, 2018. Bisti Badlands, NM

Copyright © Lynn Radeka

Road At Sunset, Bisti Badlands, 1997

, New Mexico.

Copyright ©Lynn Radeka.
About Lynn Radeka
Influenced in his early work by Ansel Adams and Wynn Bullock, Lynn Radeka's professional photography career spans more than fifty years. His love of the grand landscapes and intimate details of the American West was born on his first trip to Death Valley in 1966.
Lynn Radeka's Black and White photography has been featured in eight National Park posters and several calendars including the calendar series Radeka: The American West and several ghost town calendars published by Browntrout publishers. In 1989 and 1990 he was commissioned to do the photography for five full-color books, resulting in a 2 year journey that took him through the back roads, historic places and ghost towns of the entire American West. Lynn also has the honor of being a featured photographer in the book publication "World's Top Photographers: Landscape" and has been published in LensWork, B&W Magazine, View Camera Magazine, Elements Magazine and Frames Magazine and other photography publications.
Lynn Radeka currently teaches workshops in Death Valley, Utah, New Mexico and Washington, and Contrast Masking workshops in his home darkroom in California and soon in Arizona with Jerry Sheridan. He is the producer and co-author of the Contrast Masking Kit - a technical manual for traditional film-based photographers. Lynn feels completely at home using a 4x5 view camera for his film-based work and more recently a Sony A7R mirrorless camera for his digital work.
Please visit the bio page of this website for more information.
About Jerry Sheridan
Jerry Sheridan has been shooting large format black and white film for over twenty years. He has garnered National recognition by being chosen as one of five photographers from across the Nation to present work in a Phoenix gallery and honored with numerous awards in local juried art shows. To say he is serious about using his 8x1O Ebony large format camera is an understatement. He enjoys every aspect of the large format photographic process from talking about technique to evaluating prints and everything in between.He believes the final print is only a small part of that enjoyment. The part of the process he likes most is bing out in the field with other photographers and seeing what the location has to offer especially in places he has never been. Once back at home he has a professional grade wet darkroom fully equipped with a DeVere 5108 8x10 enlarger. There he processes his film,makes prints often using Lynn's Masking Techniques,cuts mats, mounts and frames the final images.
"Photography has changed my life.It has taught me to slow down,and not just look at what is around but to see the beauty in all things and how the falling light changes their shapes and textures. It opened up a whole different way of looking at life."
This website is current and up-to-date as of today,
All photographs on this site are copyright © Lynn Radeka. All rights reserved. Use without permission is prohibited.