Black and white photography, color photography, photography workshops.
Limited edition photographs, Contrast Masking Kits, Pin-Registration Systems.
Forms, White Pocket, 2015. Vermillion Cliffs Wilderness, AZ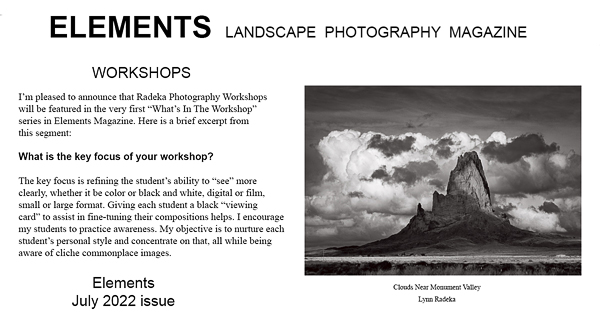 Workshops for 2022 and 2023
Galleries | Workshops | Masking
Artist Bio | Ordering | Contact | Home
This website is current and up-to-date as of today,
All photographs on this site are copyright © Lynn Radeka. All rights reserved.
Use without permission is prohibited.
HOME PAGE